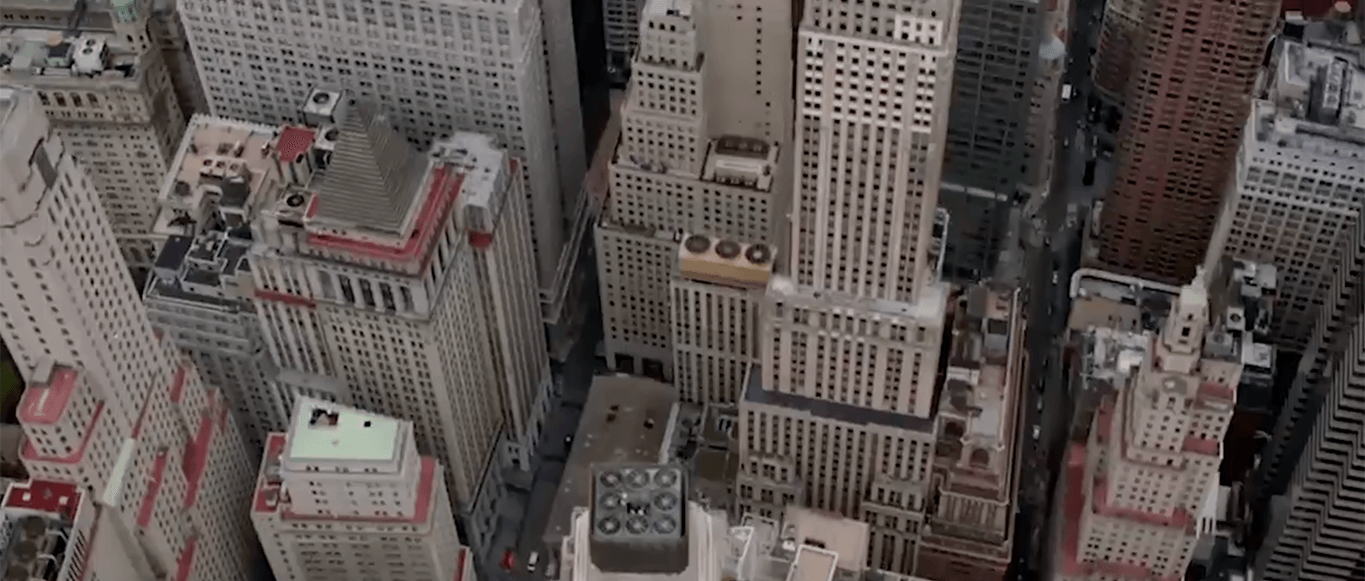 1. This Purchase Order:
These Terms and Conditions are incorporated by reference in every purchase order submitted by ECORE to purchase goods or services from the supplier referenced therein (the "Supplier"). The purchase order form and these Terms and Conditions are referred to herein collectively as "this PO" or "the PO." The commencement of work on the production of goods, the shipment of any goods from stock, or providing the services, as the case may be, shall constitute acceptance by Supplier of this PO. This PO may not be used as a blanket purchase order covering future orders unless specifically authorized by ECORE in writing. No course of or prior dealings between ECORE and the Supplier and no usage of the trade shall be relevant to determine the meaning of this PO.
2. Order of Precedence:
Except where there is a preexisting written master purchase or supply contract between ECORE and Supplier covering the types of goods and/or services covered by this PO (as applicable, the "Master Contract"), this PO shall provide the complete and exclusive statement of the terms and conditions governing purchases by ECORE from the Supplier, which may only be altered or amended in writing and signed by an authorized representative of the party to be charged with the change. In the event of inconsistency between these terms and conditions and other terms and conditions outside of this PO, the following order of precedence shall apply:
the terms of any Master Contract in effect at the time of this PO;
this PO;
technical specifications attached; and
technical specifications referenced.
This PO and the aforementioned documents shall supersede the terms of any offer made by Supplier.
3. Acceptance:
Upon receiving ECORE's instructions, Supplier shall determine and make all arrangements for delivery of goods and/or services to ECORE. Payment by ECORE shall not constitute acceptance of goods or services. ECORE reserves the right to inspect the goods (including inspection during any state of the manufacturing, construction or preparation of the goods) or work performed and reject any or all goods or services which are in ECORE's judgment defective or do not conform to this PO.
4. Termination:
ECORE may terminate all or part of this PO at any time by written notice to the Supplier:
prior to delivery of the goods or performance of the services covered hereby, subject to any contrary provision on the face of this PO or in the Master Contract;
if the Supplier fails to observe or comply with any covenants, terms, conditions, or warranties contained in this PO;
if the supplier, in ECORE's opinion, fails to make progress so as to endanger performance or shipment in accordance with this PO;
in the event of any proceeding involving the Supplier as a debtor in bankruptcy or insolvency, the appointment of a receiver or trustee, or an assignment for the benefit of creditors is made by the Supplier; or
if ECORE has reasonable grounds to believe the prospect of Supplier's performance is impaired.
Upon termination of the PO, ECORE may produce or purchase or otherwise acquire the same or substitute products or services elsewhere on such terms or in such manner as ECORE may deem appropriate, and in the event this PO is terminated pursuant to Section 4(a)(i) through (v), inclusive, the Supplier shall be liable to ECORE for any excess cost or other expenses incurred by ECORE. In addition, ECORE shall have all other rights and remedies provided by law and at equity. Upon termination, ECORE's only responsibility to the Supplier shall be the purchase price, according to the PO, for (i) products previously made, delivered to, inspected and accepted by ECORE in accordance with the terms of this PO; and (ii) services performed and accepted before the date of receipt by the Supplier of the termination notice.
Warranties:
Supplier expressly warrants as follows:


all goods and services shall conform to the specifications and other descriptions upon which this PO is based;
all goods and services shall be fit and sufficient for the purpose intended, merchantable, of the best quality of their respective kinds and free from defects in design, material and workmanship;
all goods shall be free and clear of all liens, charges, assessments, and encumbrances;
none of the goods and services infringe or misappropriate any patent, copyright, trademark, trade secret or other intellectual property right of any third party; and
that the products and services supplied to ECORE shall conform to and be furnished in accordance with all applicable Federal, state, and local law, rules, and regulations.


These warranties shall run to ECORE, its successors, assignees, customers, and the users of the products, and these warranties shall survive delivery, inspection, testing, acceptance or payment by ECORE under this PO, and the termination of this PO. The Supplier acknowledges that it is an expert in producing and supplying the products and services, and notwithstanding ECORE's acceptance of specifications, samples, test data and the products or services, that ECORE may rely on the Supplier as an expert. As between ECORE and the Supplier, the Supplier will be solely responsible for assuring that the goods and services provided are safe, comply with manufacturers' recommendations, and comply with all applicable laws and regulations.
The Supplier shall replace, refund, or correct promptly, at ECORE's option, any goods or services that do not conform to the PO or are otherwise defective. All costs incurred in the expedient correction of breach, (including premium time, de-installation, installation, re-commissioning, and freight if required by
ECORE's operating needs) shall be borne by Supplier. In the event of failure by Supplier to correct defects in or replace nonconforming goods or services expeditiously, ECORE, after reasonable notice to Supplier, may make such corrections or replace such goods and services and charge Supplier for the full cost incurred by ECORE thereby.
ECORE expressly disclaims any and all responsibility and liability for any and all products and services provided by Supplier.
The warranty requirement of this section shall be the minimum warranty requirements and shall not limit or supersede any other more favorable warranty that may be provided by Supplier or by virtue of any other agreement or other obligation of Supplier. Supplier's representations and warranties herein are assignable to customers of ECORE.
Pricing and Shipment:
This PO may not be filled at a higher price than shown. Any change in price must be authorized by ECORE in writing. If, at any time within six (6) months before or after the date of this PO, the Supplier sells or offers to sell the same or substantially the same goods or services to any third party, in like or lesser quantities, at prices lower than the prices than in effect under this PO, said lower prices shall apply on all goods thereafter shipped to or services performed for ECORE under this PO, and the Supplier shall give ECORE prompt notice of said lower prices and an appropriate credit or refund of the price paid. No extra charges of any kind including, without limitation, interest charges, service charges or carrying charges will be allows unless specifically agreed to in writing by ECORE.
Unless otherwise provided in this PO, goods shall be sold delivered duty paid (DDP). In the event the Supplier for any reason anticipates difficulty in complying with the required delivery date, or in meeting any of the other requirements of this PO, the Supplier shall promptly notify ECORE in writing.
Sustainability and Inclusion:
Supplier shall use commercially reasonable efforts to incorporate sustainable products, components and supplies in its operation and maintenance of the premises and will work with ECORE to minimize or eliminate packaging and other unnecessary materials.
In the performance of the PO, the Supplier shall minimize pollution and shall strictly comply with all applicable environmental laws and regulations, including, but not limited to, the Clean Streams Law Act of June 22, 1937 (P.L. 1987, No. 394), as amended 35 P.S. § 691.601 et seq.; the Pennsylvania Solid Waste Management Act, Act of July 7, 1980 (P.L. 380, No. 97), as amended, 35 P.S. § 6018.101 et seq
ECORE in an effort to advance the pursuit of equity and an inclusive supply requires Supplier to follow all EEOC guidelines, be in compliance with state and local requirements, create an equitable working environment and, when possible, utilize diverse subcontractors and component suppliers.
Identification:
Each shipment under this PO must be positively identified by suitable marking on the outside of each package, pallet, or other container. An itemized list of contents must be contained in each shipment bearing the order number and on the outside of each shipment in format approved by ECORE. No charge will be allowed by ECORE for cartage or packing unless agreed upon beforehand in writing. All expenses incurred by the Supplier's failure to furnish necessary shipping documents shall be charged to Supplier and may delay payment of invoices.
Quality and Inspection:
Notwithstanding (i) payment, (ii) passage of title, or (iii) prior inspection or test, all goods or services delivered shall at all times be subject to ECORE's final inspection and testing, but neither ECORE's inspection or testing nor failure to inspect or test shall relieve the Supplier from full responsibility for furnishing goods and services conforming to the requirements of this PO, nor prejudice any claim, right or privilege ECORE may have because of defective or unsatisfactory goods or services. Any goods or services rejected or otherwise not meeting the standards set forth above may be held for disposition at the expense and risk of the Supplier or, at ECORE's sole discretion, be returned for credit or promptly replaced or re-performed by Supplier at Supplier's sole expense. At all reasonable times during the period of Supplier's performance hereunder, including the period of manufacture, ECORE and its customers may inspect or test the items to be furnished hereunder at the plants where the work is being performed, including those of Supplier's suppliers, and Supplier shall provide, without additional charge, reasonable facilities and assistance for safe and convenient inspection and test. Supplier shall provide and maintain an inspection and process control system acceptable to ECORE covering the goods and services hereunder. Records of all inspection services by Supplier shall be kept complete and available to ECORE during the performance of this PO and for such longer periods as may be specified in this PO or as otherwise required by ECORE.
Suspension of Work / Cancellation:
ECORE shall have the right to direct Supplier to suspend all or any part of the work being done or manufacturing of goods pursuant to this PO for a period of time not to exceed ninety (90) days. If the work is suspended pursuant to this paragraph, an equitable adjustment shall be made for any increase in the time and the cost (exclusive of profit) of performing this PO necessarily caused by such suspension. No claim will be allowed under this paragraph unless the claim in an amount stated is asserted in writing within ten (10) days after the termination of the suspension. When the suspension has been terminated, Supplier shall immediately commence or resume performance, notwithstanding the fact that the amount of the adjustment in price, if any, of this PO has not been agreed to.
ECORE may cancel this PO at any time for its convenience, in whole or in part, by giving written notice to Supplier. Upon receipt of such cancellation notice, Supplier shall immediately act so that no further costs are incurred, and shall thereafter do only such work as may be necessary to preserve and protect work already in progress and to protect material and equipment at the work site or in transit thereto. All cancellation claims must be submitted by Supplier in writing to ECORE's purchasing department within fifteen (15) days of the order cancellation date. ECORE's sole obligation for cancellation under this section shall be to reimburse Supplier for (i) those goods and services actually delivered and accepted by ECORE up to the date of cancellation, and (ii) costs incurred by Supplier for unfinished goods, which are specifically manufactured for ECORE and which are not standard goods of Supplier, as of the date of cancellation. In no event shall ECORE be responsible for loss of anticipated profit nor shall reimbursement exceed the order value.
Changes:
ECORE shall have the right to make changes to this PO, including, without limitation, quantities, specifications and/or delivery schedules, but no additional charges will be allowed without ECORE's consent. If such changes affect delivery schedule or the amount to be paid by ECORE, Supplier shall notify ECORE within ten (10) days following a change requested by ECORE, with Supplier's proposal for adjustments to price or schedule along with sufficient supporting data to justify such adjustments. Any claim by Supplier for adjustment under this clause must be asserted within thirty (30) days from the date of receipt by Supplier of the notification of change. Any price increase or extension of time for delivery
shall not be binding on ECORE unless evidenced by a purchase order change notice signed by ECORE and Supplier.
Work on ECORE's Premises:
If this PO pertains to work to be performed by the Supplier on ECORE's premises, the Supplier agrees as follows:
the Supplier shall prosecute the work in a prompt, efficient and workmanlike manner, and shall not interfere with the work of ECORE or any other supplier. The time of performance by Supplier is of the essence and the Supplier shall reimburse ECORE for all liquidated and actual damages assessed by any other contractor against ECORE because of the Supplier's failure to perform the work when or as provided for herein. Reimbursement will not release the Supplier from obligations to perform;
No extension of time, for any reason, shall be granted without ECORE's written consent.
If the Supplier fails to comply with this PO and the failure is not corrected within five (5) days after written request by ECORE, ECORE may, without prejudice to any other right or remedy, furnish or secure elsewhere the necessary material and services to remedy the situation at the expense of the Supplier, including attorney's fees;
The Supplier, its agents or approved subcontractors, as applicable, who may enter upon ECORE's premises shall maintain adequate insurance, as determined in ECORE's sole discretion, and to agree to furnish to ECORE, certificates or adequate proof of such insurance. All insurance policies obtained by Supplier, Supplier's agents and approved subcontractors shall state the name and address of ECORE as additional insured and that ECORE is to be notified in writing by the insurer at least ten (10) days prior to cancellation of, or any material change in, the policy, provided, however, that the Supplier's maintenance of insurance shall not limit the Supplier's liability under this PO or otherwise; and
The Supplier, its agents, or approved subcontractors, shall abide by all of ECORE's safety and other regulations for all persons at or near the ECORE's premises.
Invoicing, Taxes and Other Charges:
Supplier agrees to issue separate invoices referencing the purchase order number, quantity ordered, description of goods and/or services, unit prices and extended totals. ECORE will pay Supplier's correctly prepared and undisputed invoices for Services within sixty (60) days of ECORE's receipt of complete and accurate documentation as set forth herein, unless otherwise agreed in writing between the parties. All payments are contingent upon receipt of fully acceptable goods and receipt of complete and accurate documentation including invoices with bills of lading, express receipts of bills for prepaid transportation charges attached. The discount period shall be computed from the date delivery is made or complete and accurate documentation is received, whichever last occurs, provided, however, if delivery is accepted by ECORE more than fifteen (15) days prior to the delivery or shipping date specified on the face of this PO, the discount period shall be computed from the delivery or shipping date specified or receipt of complete and accurate documentation, whichever last occurs. Payment of invoices will be made in accordance with those terms appearing on the face of this PO herein. All invoices from manufacturers domiciled in the United States must bear the following certification in order to be passed for payment: "We hereby certify that these goods were produced in compliance with the Fair Labor Standards Act of 1938 as amended, and regulations and orders issued by the United States Department of Labor thereunder."
ECORE shall not be responsible for any taxes with respect to this PO except sales and/or use taxes imposed by a government authority for the purchase of the goods and/or services which Supplier is required to collect from ECORE. Notwithstanding the foregoing, the price for the goods or services include, unless otherwise agreed to and specifically listed on the face of this PO, all packing, inspection, insurance and shipping costs and all federal, state and local excise, sales, use, value added, transfer or other taxes assessable against the production, sale, shipment or use of any goods or services covered by this PO.
Risk of Loss:
Regardless of the method of shipment used, Supplier shall bear the risk of loss, destruction or damage until the goods and/or services are accepted by ECORE.

No Substitution of Materials:
Supplier shall not change the method of production, materials, equipment, processing, or production location beyond the last approved materials or method without ECORE's express written consent

Confidential Information and Information Security:
Supplier agrees not to make use of nor disclose to third parties any data, designs, drawings, specifications, and other information furnished to it by ECORE, except as necessary for the performance of this PO. Upon completion, cancellation or termination of this PO, Supplier shall return to ECORE, all such data, designs, drawings, specifications, and other information, including copies made by Supplier. This PO is confidential between ECORE and Supplier, and it is agreed by Supplier that none of the details connected herewith shall be published or disclosed to any third party without ECORE's written permission or as required by law. Any knowledge or information which Supplier shall have disclosed or may hereafter disclose to ECORE and which in any way relates to the goods or services covered by this PO shall not (unless otherwise specifically agreed to in writing) by ECORE be deemed to be confidential or proprietary information and shall be acquired by ECORE free from any restrictions (other than a claim for patent infringement), as part of the consideration for this PO.
In addition, Supplier will maintain an information security program sufficient to:


secure and maintain confidentiality of information belonging or pertaining to ECORE and/or its customers;
protect against any threats or hazards to the security or integrity of such information;
protect against unauthorized access to or use of such information; and
comply with all applicable laws.


In the event of a security breach resulting in release of or unauthorized access to ECORE's information, the Supplier will take actions reasonably necessary to protect the interests of ECORE and its customers and to comply with applicable law.

Assignment:
Supplier may not assign, subcontract, or transfer this PO, the work required to be done or any payments to be made hereunder without the prior written consent of ECORE. Any purported assignment in violation hereof will be null and void. Notwithstanding the foregoing, ECORE may assign this PO at any time.
Indemnity:
Supplier shall, at Supplier's sole cost and expense, indemnify, release, defend and hold harmless ECORE, its customers and their respective directors, officers, agents and employees from and against any claims, demands, complaints, causes of action, suits, losses, expenses, costs, judgments and damages (including attorneys' fees) of any kind to the extent that they relate to or arise, in whole or in part, due to:
any misrepresentation by Supplier relating to this PO;
any failure of the goods or services to comply with this PO;
any defects in manufacturing, design or construction, or failure to warn;
Supplier's handling or installation of any goods, and any other services performed by Supplier;
any patent, trademark, or copyright infringement or other intellectual property claims;
any security breach resulting in the release of or unauthorized access to the information described in Section 17 of this PO;
any death, personal injury or damage to property by reason of Supplier's or its agents' or approved subcontractors' entry into ECORE's premises, including specifically and without limitation, claims by ECORE employees, and claims by Supplier's employees or its agents or approved subcontractors alleging negligence or gross negligence on the part of ECORE, except to the extent occasioned by the willful misconduct of ECORE;
negligence, willful misconduct, or violations of applicable laws by the Supplier or any of Supplier's agents, representatives, affiliates, subcontractors, or any other person which the Supplier is responsible.
LIMITATION OF LIABILITY.
IN NO EVENT SHALL ECORE BE LIABLE TO SUPPLIER OR ANY THIRD PARTY, IN CONTRACT, TORT, OR OTHERWISE, FOR ANY SPECIAL, INDIRECT, PUNITIVE, LOST PROFITS OR CONSEQUENTIAL DAMAGES, ARISING FROM OR AS A RESULT OF THIS PO OR THE GOODS AND/OR SERVICES PROVIDED HEREUNDER.
Right of Setoff:
ECORE may set off against any amounts owing to Supplier any amounts owing to ECORE or any affiliate of ECORE including for damages resulting from breaches by the Supplier, or any affiliates of the Supplier, of their obligations to ECORE.
If ECORE elects to continue performance after a breach or default by Supplier, its actions shall not constitute a waiver of such default or breach. No waiver of any breach of any term or condition shall be construed as a waiver of any succeeding breach.
Compliance with Law:
Supplier, its affiliates, and approved subcontractors represent and warrant:
that they are and shall remain licensed as required by law and in good standing as defined in the applicable jurisdiction;
in the performance of this PO, Supplier and all goods and services provided hereunder will comply with all applicable federal, foreign, state and local laws, ordinances, codes, regulations, and orders now in effect or which may become effective and which may apply to the goods or services provided hereunder, including, but not limited to, the Occupational Safety and Health Act of 1970 as amended ("OSHA"); Toxic Substance Control Act as amended ("TOSCA"); and the Equal Employment Opportunity Act and the Regulations and Standards issued pursuant thereto ("EEOC");
that the goods furnished by them will be in compliance with the Consumer Product Safety Act ("CPSA"), National Highway Safety Act ("NHSA"), and regulations issued thereunder, as applicable; and
that they shall supply ECORE with such information as may be necessary to permit ECORE to comply with the Federal Hazard Communication Standard as set forth in 29 CFR 1920.1200. Supplier shall supply such data (MSDS) to ECORE and receiving facility at the time of making its first delivery pursuant to this PO and shall revise or amend such data as necessary during the course of fulfilling this offer. Failure of Supplier to provide such data shall be conclusively presumed to mean that such data is not required for the product provided.
Force Majeure:
ECORE reserves the right to defer any shipment under this PO, cancel or modify this PO, or change any delivery or performance dates, if ECORE's performance is delayed on account of fire, explosion, flood, severe weather, war, accident, interruption of or delay in transportation, labor trouble, governmental regulation, epidemics, pandemics, quarantine restrictions or any other circumstances of like or different character ("Event of Force Majeure") beyond ECORE's reasonable control, or if occasioned by partial or complete suspension of operations at any of ECORE's offices or other business locations. ECORE shall not be liable for damages resulting from delays, cancellations or modifications of this PO arising out of significant price increases, freight embargoes or an Event of Force Majeure, nor shall such delay affect the remainder of this PO.
Upon an Event of Force Majeure beyond the reasonable control of Supplier, or in the event of plant shutdown or closing or sale by Supplier, Supplier shall notify ECORE of such delaying event or occurrence and take all steps necessary to end such delay, including procurement of materials from alternate sources and acceleration of activities to meet ECORE 's schedule. If in ECORE's discretion the delay is not capable of prompt remedy, ECORE may terminate this PO for its own convenience pursuant to the terms of this PO.
Governing Law; Dispute Resolution:
This PO shall be governed by and construed in accordance with the laws of the Commonwealth of Pennsylvania, without regard to conflicts of laws principles, and the Supplier consents exclusively to the adjudication of any dispute arising out of this PO by any state court of competent jurisdiction sitting in Lancaster County, Pennsylvania or the United States District Court for the Middle District of Pennsylvania.
Notwithstanding the foregoing, where the Supplier is not domiciled in the United States, at ECORE's discretion, all disputes arising out of this PO shall be finally settled under the Rules of Arbitration of the International Chamber of Commerce ("ICC") by one or more arbitrators in Philadelphia, Pennsylvania or Wilmington, Delaware appointed in accordance with ICC rules. ECORE and the Supplier hereby expressly disclaim any and all application of the United Nations Convention on Contracts for the International Sale of Goods, and such Convention shall not apply to the construction, interpretation, or enforcement of this PO.
ECORE's Property:
Unless otherwise agreed in writing, any and all drawings, sketches, blueprints, specifications, designs, models, tools, molds, jigs, dies, patterns and other material and information furnished or paid for by ECORE pursuant to this PO and any replacement thereof, shall be the sole property of ECORE. Such property shall be plainly marked or otherwise adequately identified by Supplier as property of ECORE and shall be safely stored separate from Supplier's property. Supplier shall not substitute any property for ECORE's property and shall not use such property except in filling ECORE's orders. Supplier assumes all risk and liability for loss of or damage to ECORE's property in its custody or control, except for normal wear and tear, and shall insure such property at its own expense for an amount at least equal to the replacement cost thereof, with loss payable to ECORE. Such property shall be subject to removal at ECORE's written request in which event Supplier shall prepare such property for shipment and shall redeliver to ECORE in the same condition as originally received by Supplier reasonable wear and tear expected, all at Supplier's expense. Such property while in Supplier's custody or control shall be kept free of any liens at Supplier's risk.
Miscellaneous:
The enumeration herein of certain rights does not exclude ECORE from asserting other rights which are available at law or equity.