ECOfit
ECOfit is designed for bodies in motion. This 8.2mm vulcanized composition rubber engineered floor provides enhanced performance while mitigating fatigue and the risk of injury. Utilizing patented itsTRU® technology, a standard ECOsurfaces 3.2mm surface layer is fusion bonded to a 5mm composition rubber base layer.
Product Specs
Surface Layer

3.2mm Vulcanized Composition Rubber Surface Layer

itsTRU Fusion Bond

Proprietary itsTRU® technology fusion-bonds the VCR layer

Base Layer

5mm Vulcanzied Composition Rubber base layer

Roll

48" (1.22m) x 25 (7.6m) LF
Product Specs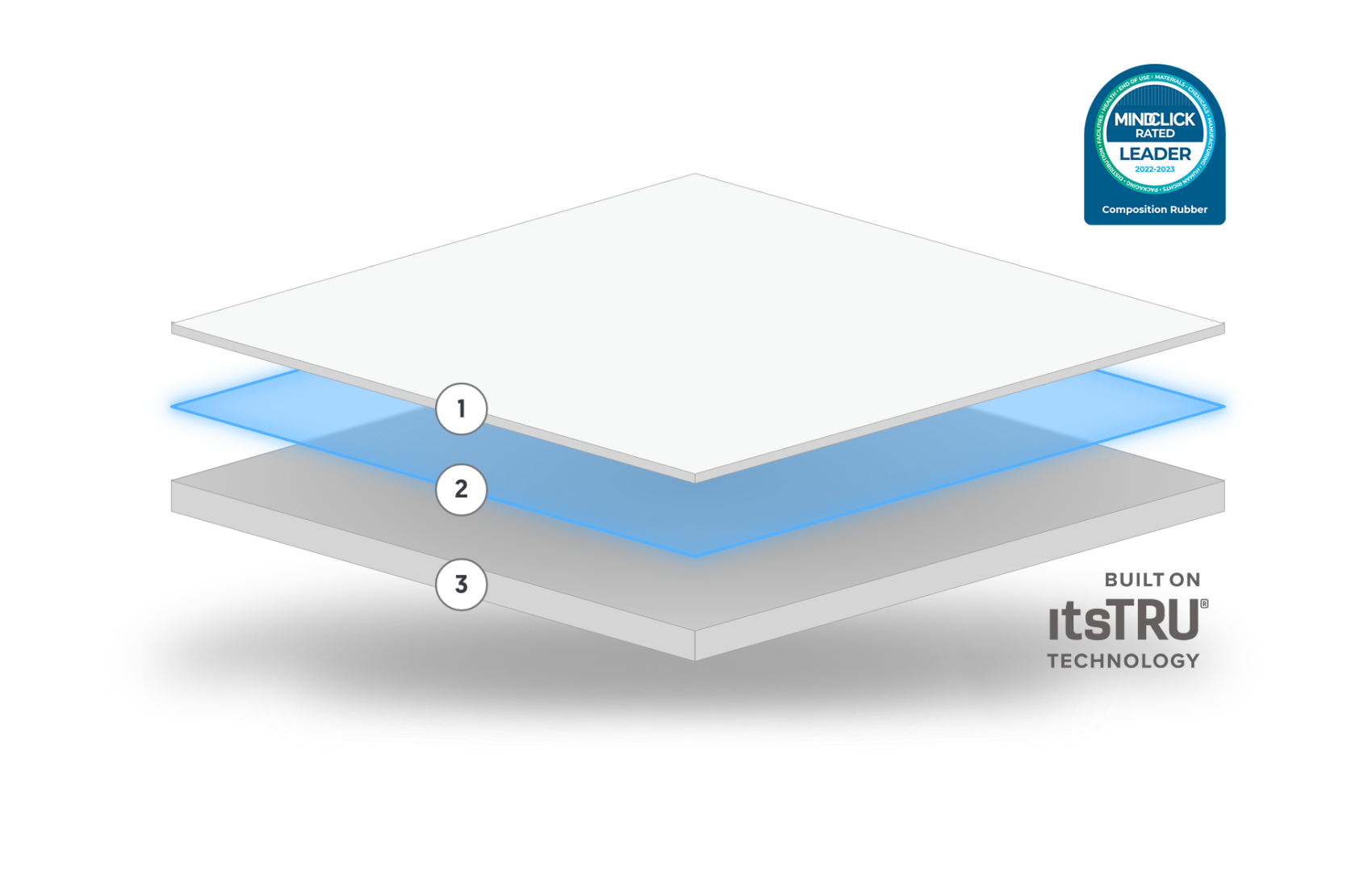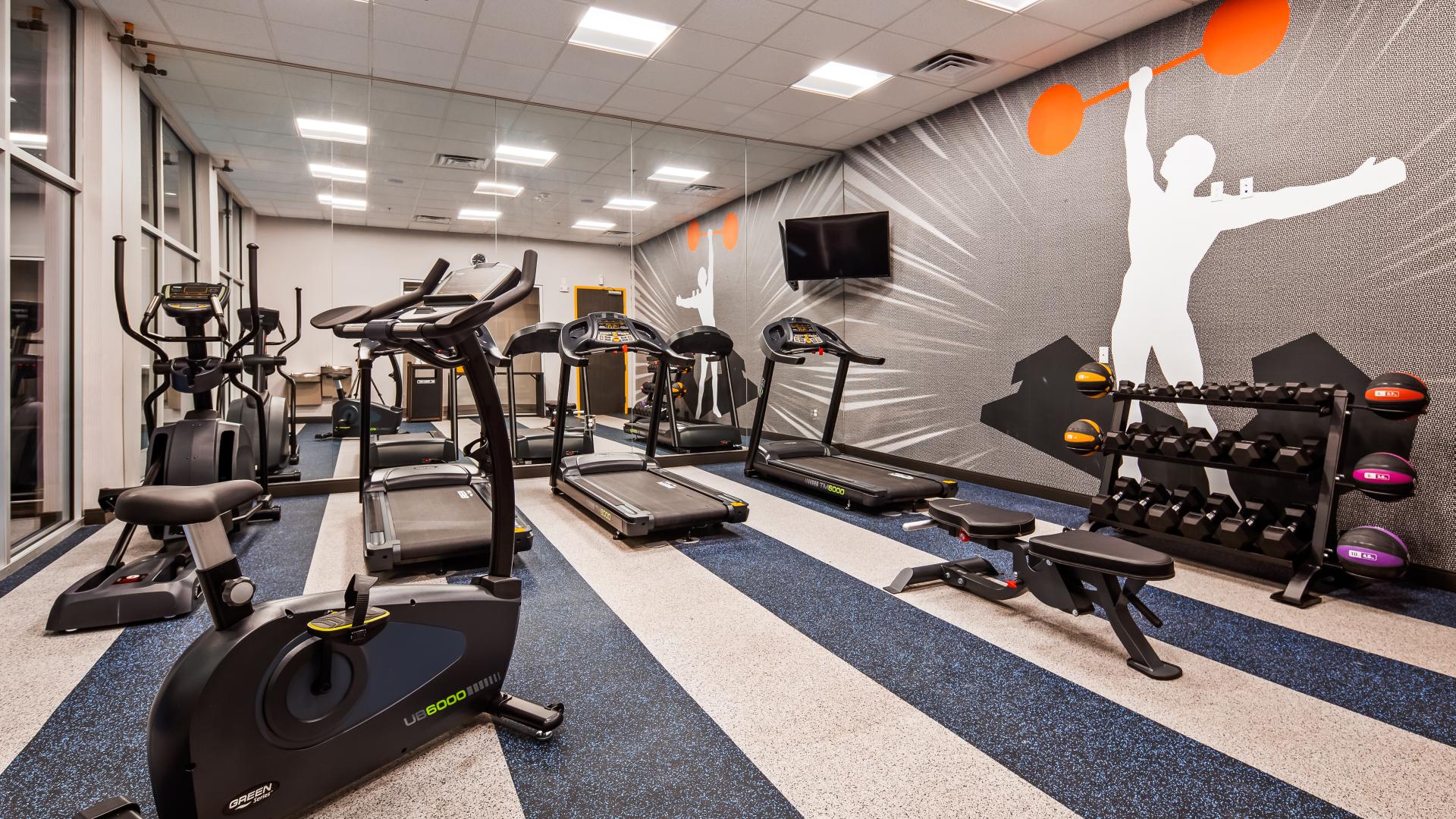 Created for peak performance
ECOfit is the perfect flooring solution for fitness areas, as well as other applications such as Therapy/Rehab and Common Areas.
Force Reduction
The amount of energy this surface absorbs.
---
Energy Restitution
The amount of useful energy this surface returns.
*Typical Deltec Field Tester results
Key Features
Made with reclaimed rubber materials

Durable

Returns Energy to User

Inlaid Logos/Designs Available

Provides Comfort Underfoot
Literature
Case Studies
Environmental
Marketing
Technical