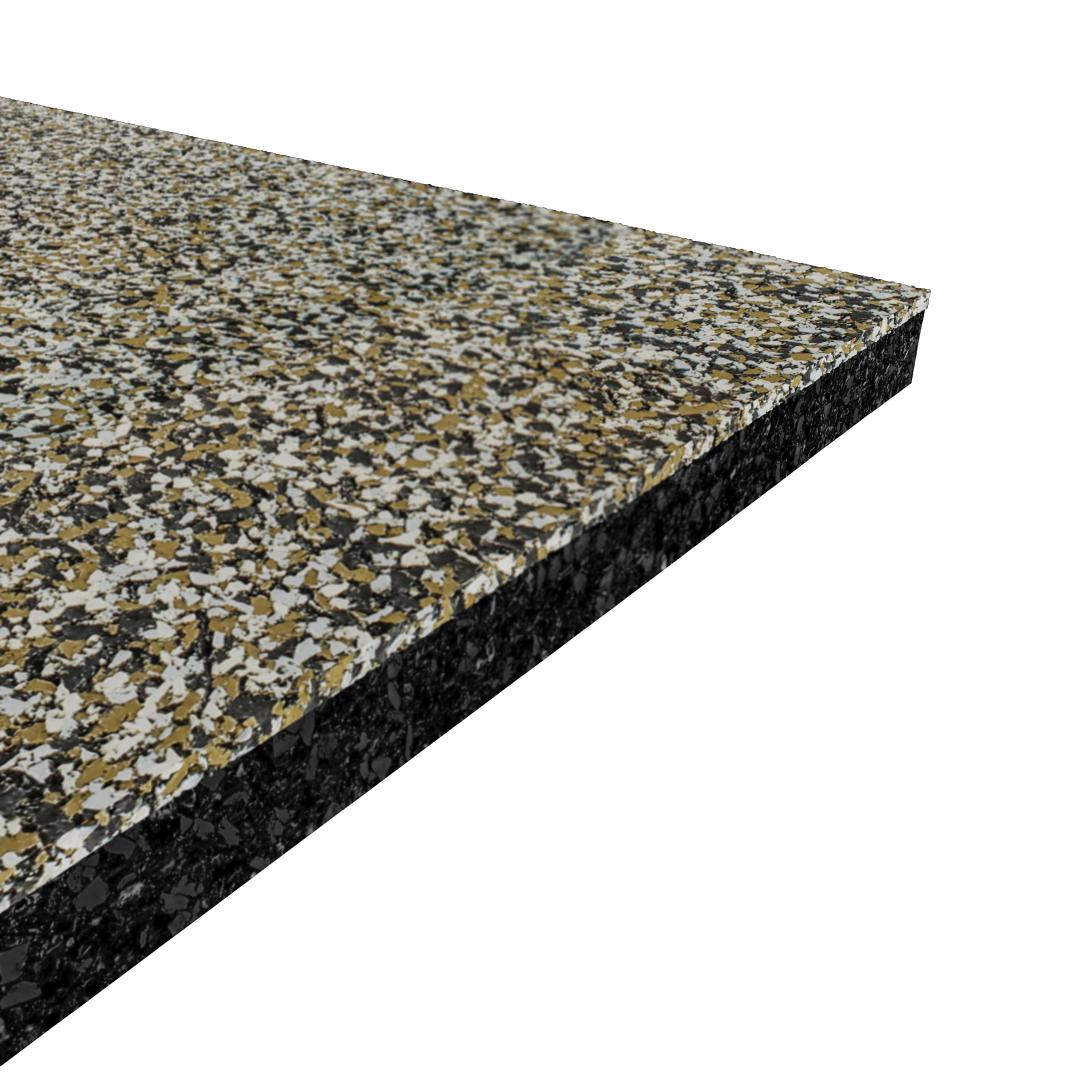 ECOfit Plus
ECOfit Plus offers a prescription for comfort. Whether in a traditional health and fitness application or an active work environment, it provides enhanced performance while mitigating fatigue. The key is the dynamic energy return, which forces the user to stay off their heels and on the balls of their feet. ECOfit Plus is composed of vulcanized composition rubber and uses patented itsTRU® technology to fusion-bond a 3.2mm surface layer to a 12mm base layer. It's available in both glue-down rolls and adhesive-free, interlocking tiles.
Product Specs
1

Surface Layer

3.2mm Vulcanized Composition Rubber Surface Layer

2

itsTRU Fusion Bond

Proprietary itsTRU® technology fusion-bonds the VCR layer

3

Base Layer

12mm Vulcanized Composition Rubber base layer

Roll

15.2mm (0.60") x 48" (1.22m) x 25 LF (7.62m)

Interlocking Tile

15.2mm (0.60") x 23" (0.58m) x 23" (0.58m)
Product Specs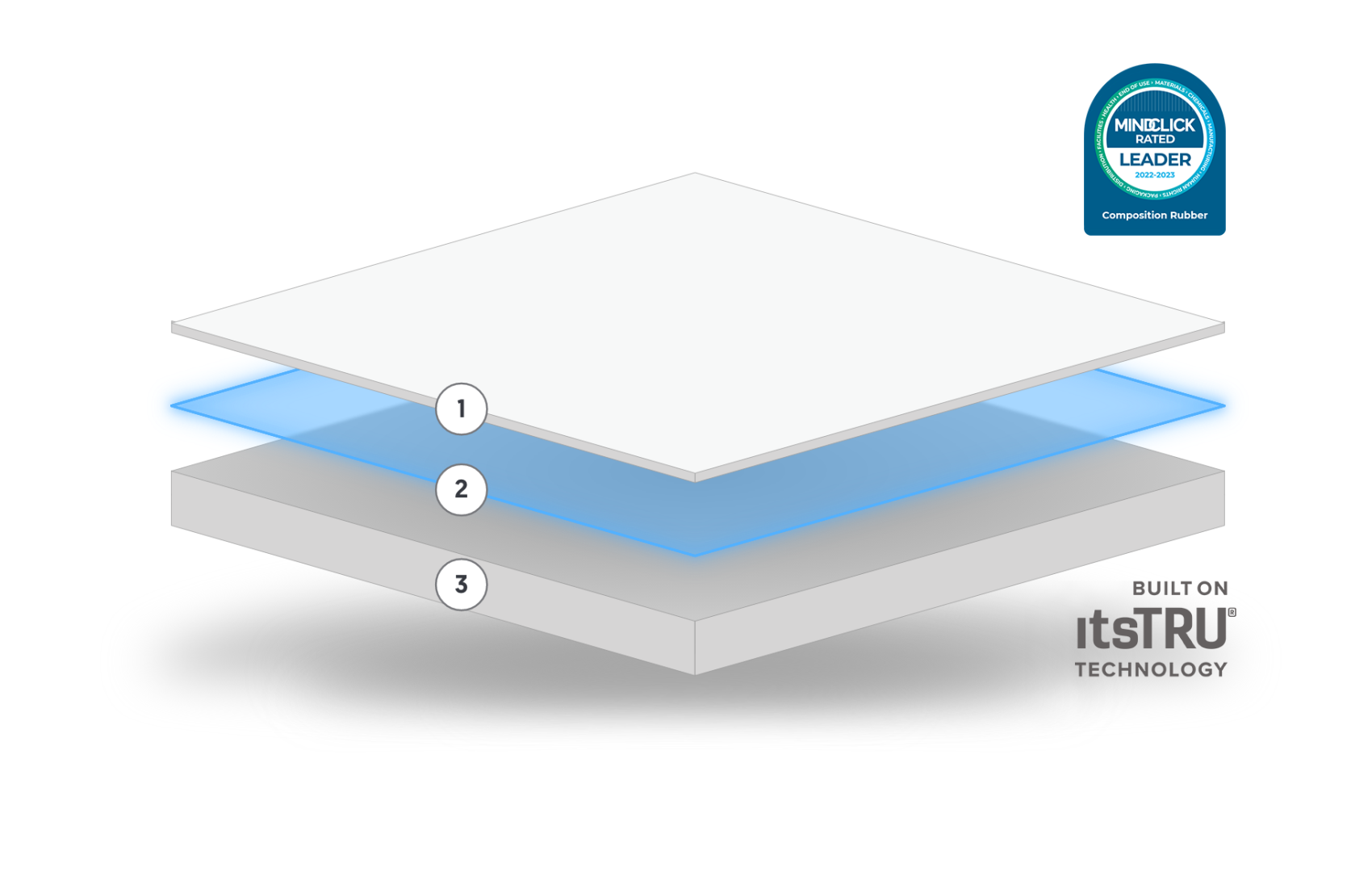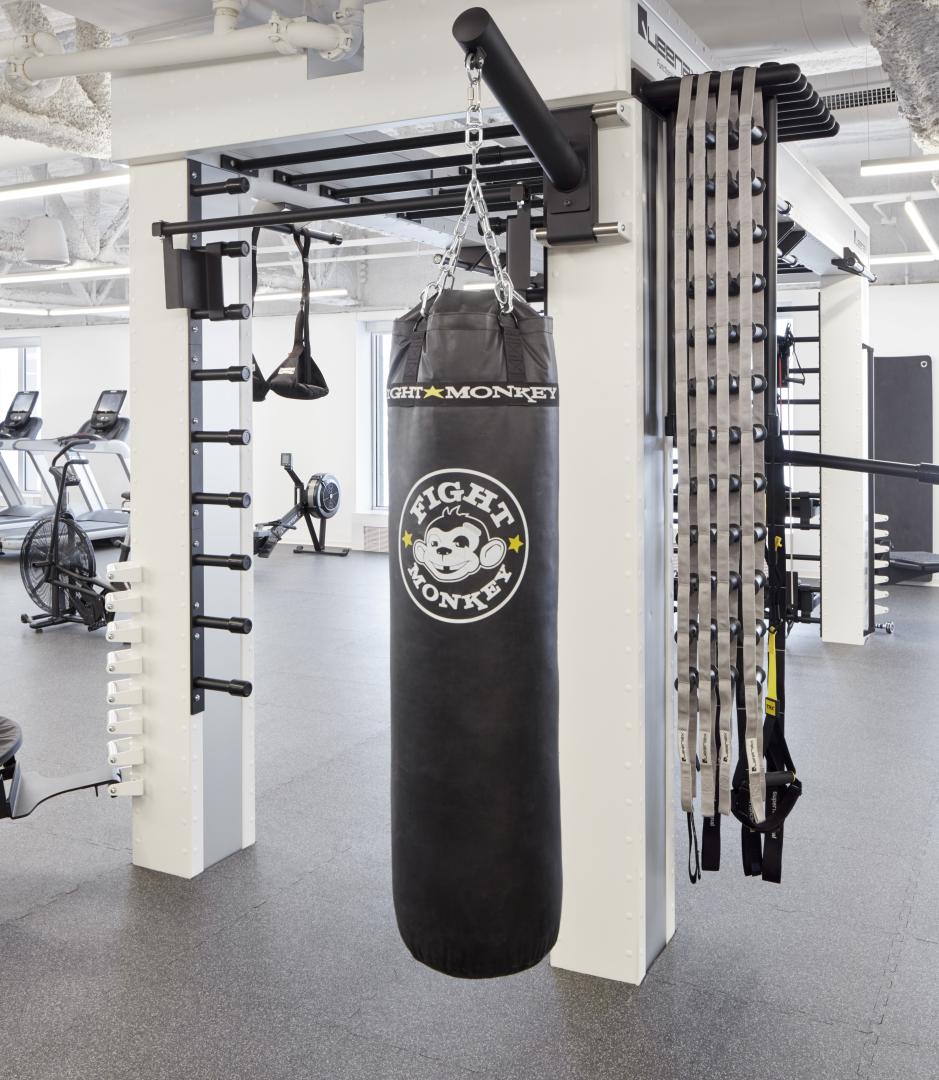 Optimized for Ergonomics
This dual-durometer system is ergonomically advanced and engineered to absorb the impact force from aggressive functional training.
Force Reduction
The amount of energy this surface absorbs.
---
Energy Restitution
The amount of useful energy this surface returns.
*Typical Deltec Field Tester results
Key Features
Durable

Will withstand moderate weight impacts

Made with reclaimed rubber materials

Returns energy to user

Provides comfort underfoot
Literature
Case Studies
Environmental
Marketing
Technical