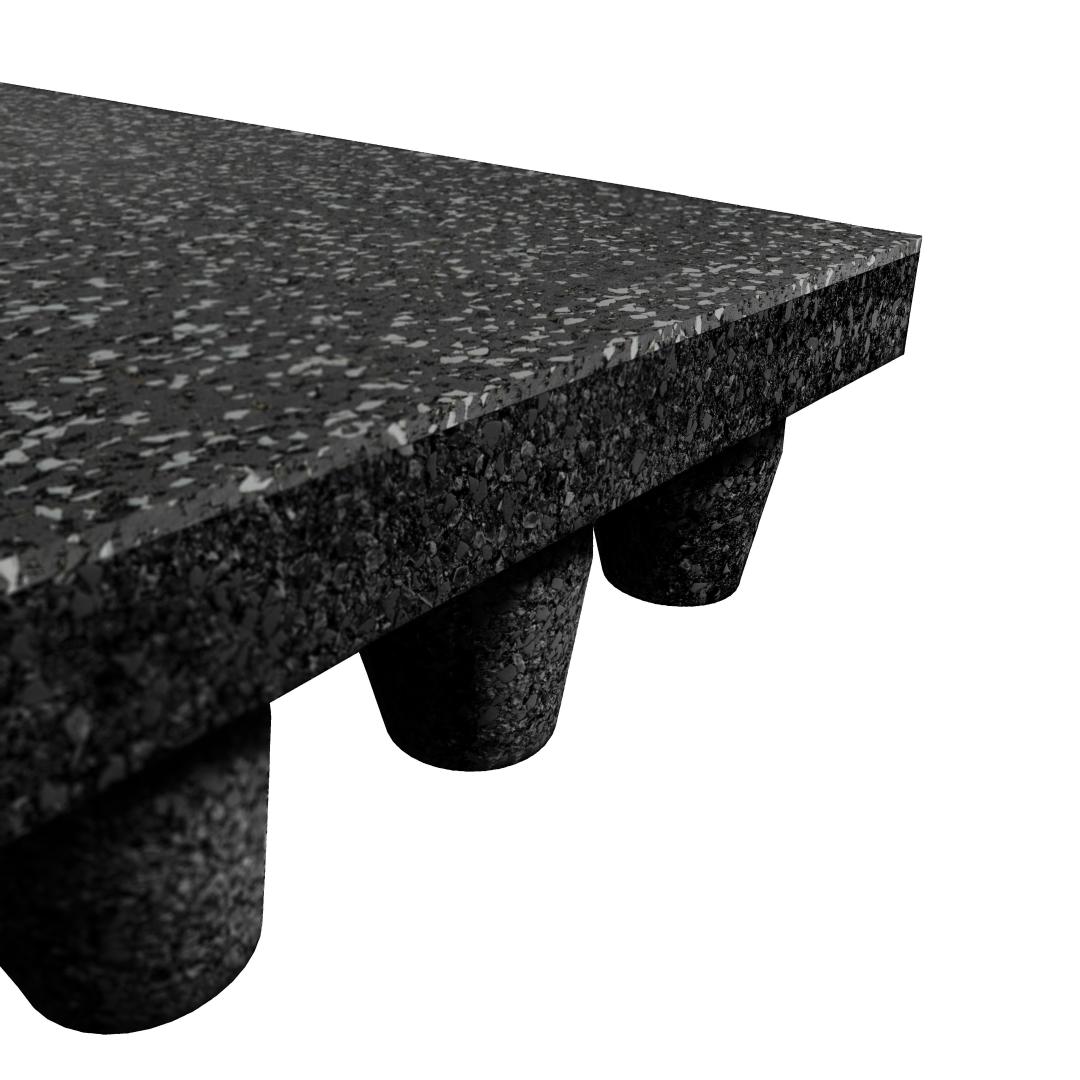 ECOdB
ECOdB is an acoustic solution that mitigates shock and sound resulting from weight drops. This 2-foot by 2-foot by 2.5-inch molded tile is the perfect acoustical solution.
Product Specs
1

Surface Layer

2.5" Vulcanized Composition Rubber molded tile

2.5" Molded Tile

2.5" (63.5mm) x 24" (0.61m) x 24" (0.61m)
Product Specs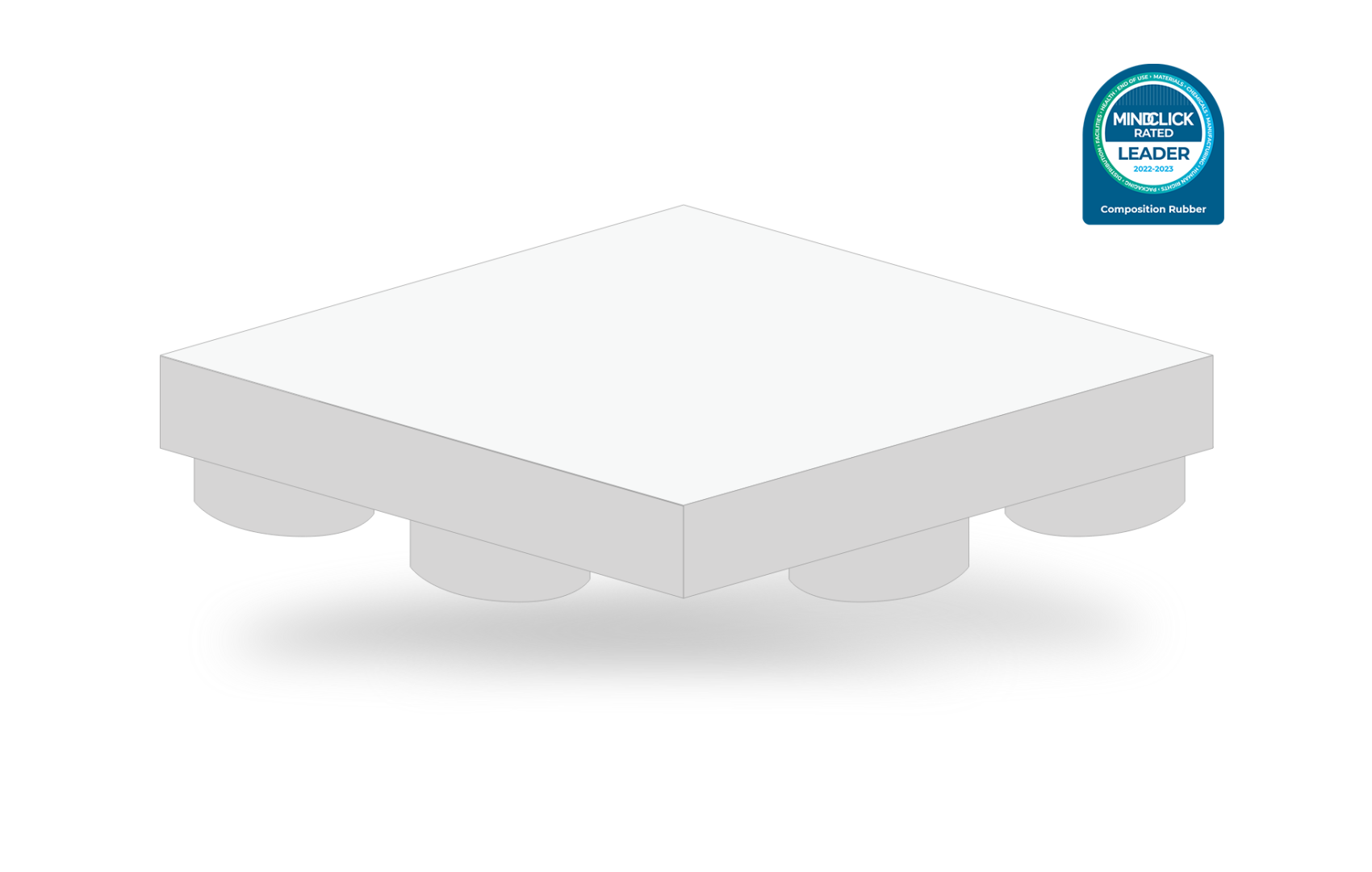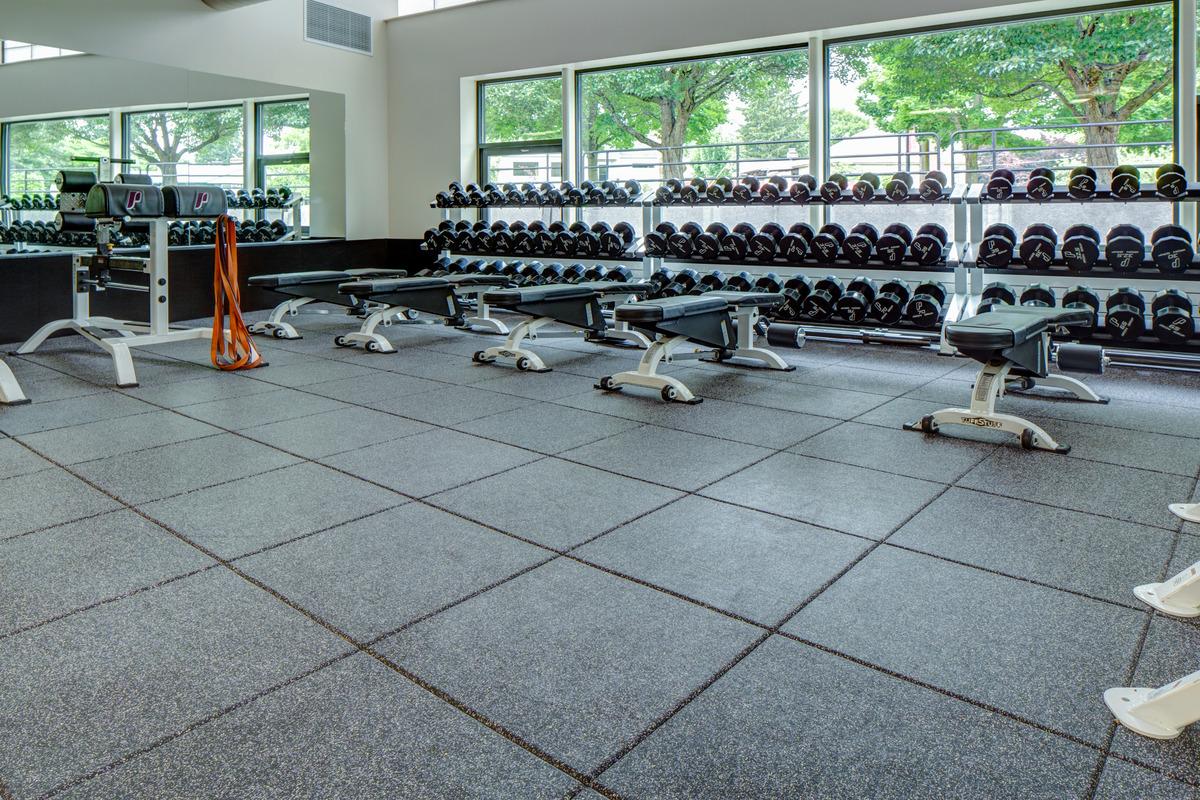 Advanced Sound Mitigation
ECOdB's shock- and sound-absorbing qualities make it the perfect acoustic solution.
Force Reduction
The amount of energy this surface absorbs.
---
Energy Restitution
The amount of useful energy this surface returns.
*Typical Deltec Field Tester results
Key Features
Durable

Made with reclaimed rubber materials

Inlaid Logos/Designs available

Returns energy to users

Significantly reduces impact force

High friction coefficient in wet and dry areas

Reduces Heavy Weight Impact Noise
Literature
Case Studies
Environmental
Marketing
Misc.
Technical