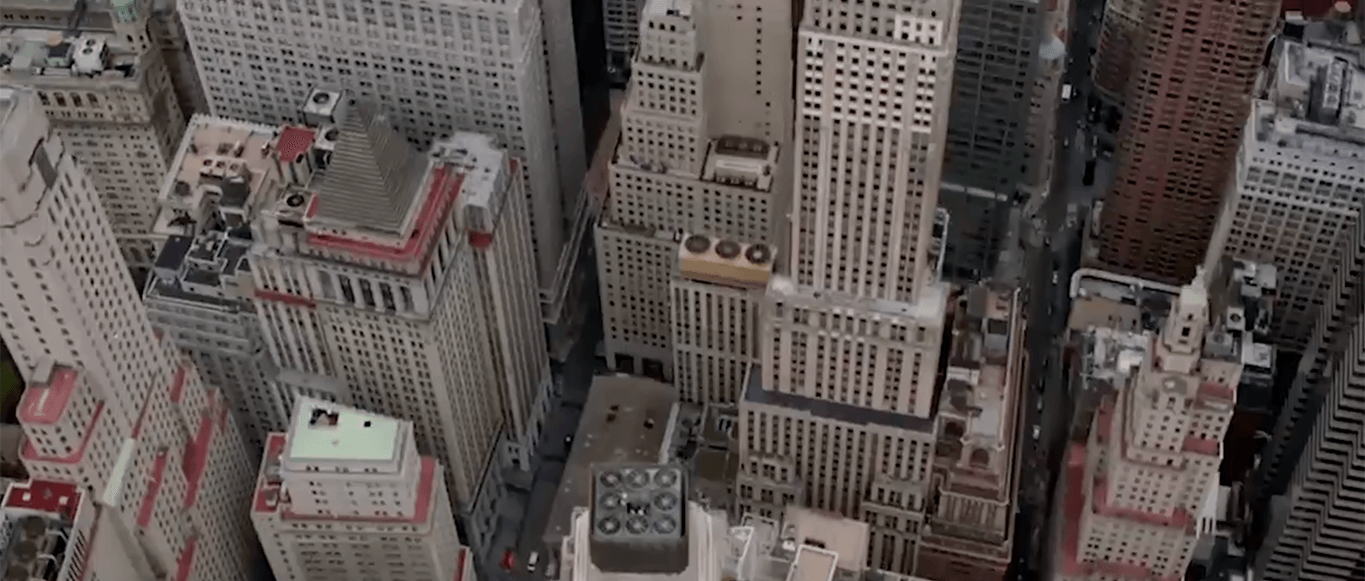 TERMS OF ACCEPTANCE: Acceptance by ECORE INTERNATIONAL, INC. ("Seller") of Buyer's order is expressly conditioned upon Buyer's agreement to the terms contained herein. Buyer shall indicate agreement by any one of the following three (3) ways: (a) failing to notify Seller herein the five (5) days of receipt of these terms of any objections to the terms contained herein, (b) accepting the goods delivered hereunder ("Products"), or (c) constitute the entire agreement between Buyer and Seller, superseding any other oral or written agreements, including all standard terms and conditions of Buyer's purchase order. Buyer expressly accepts all terms and conditions contained on Seller's acknowledgement and invoice, regardless of contrary expressions by Buyer. Seller may reserve the right to accept such an order without such acceptance being construed as acceptance of terms or conditions contained in Buyer's orders which are contrary or in addition to the terms and conditions provided by Seller, all of which are hereby objected to and rejected by Seller. No change or modification of the terms and conditions stated herein shall be made without Seller's written consent, signed by an authorized representative of Seller.


DELIVERY SCHEDULE. Shipping and delivery dates are approximate and are provided by Seller in good faith, but are not guaranteed unless otherwise agreed to by the parties in writing. Buyer shall pay for all storage and other costs related to Buyer's failure to accept delivery pursuant hereto. Seller shall not be obligated to ship Product for which Buyer has not given shipping instructions at least seven (7) business days prior to the date specified for shipment. Orders submitted to Seller are binding on Buyer and no order changes will be allowed except with Seller's express prior approval less than five (5) business days prior to the date specified for shipment. Changes to shipping location or carrier must be provided at least two (2) business days prior to scheduled shipment. If the Buyer places a Product order for custom material, no changes to formula, quantity, drawing or product specifics will be accepted more than twenty four (24) hours after Seller confirms order to Buyer except with Seller's express prior approval. In the event Buyer cancels a custom order, Buyer shall be financially responsible for any production that has taken place. If the Buyer requests "SHIP ASAP" (collectively a rush order), no changes to the order will be accepted more than twenty four (24) hours after Seller confirms order to Buyer.


PRICING AND CREDIT TERMS: All prices are based on Seller's price in effect at the time of shipment. Assurance of Buyer's ability to pay may be requested and must be furnished to Seller if requested. Standard payment terms are cash in advance unless other credit terms have been established. If at any time, in Seller's sole opinion, Buyer's financial responsibility is impaired or unsatisfactory, or Buyer fails to promptly provide such credit information and documentation, Seller may suspend deliveries or may place Buyer on cash in advance status until arrangements are made for security satisfactory to Seller or, at Seller's option, until all indebtedness is paid in full. Overdue payments will be subject to a finance charge of 1.5% per month until paid.


TITLE AND RISK OF LOSS: All Products are sold, and risk of loss shall pass from Seller to Buyer based on when Seller relinquishes ownership and Buyer accepts ownership of products purchased.

FOB Origin, Customer Arranged Freight: Buyer takes ownership at the time of the carrier pickup.
FOB Origin, Freight Collect: Buyer assumes title of the goods the moment the freight carrier picks up and signs the bill of lading at the origin pick-up location.
FOB Destination, Freight Prepaid: Seller retains ownership until claim free delivery.
International Shipments: Seller will follow standard Incoterms and remain in line with current international trade practices.



FREIGHT CLAIMS: Buyer should acknowledge and note the extent of damage and/or loss on POD at time of delivery. Claims for visible damage must be filed within nine (9) months of delivery date if noted on signed POD. Claims for concealed damage must be filed within five (5) calendar days of delivery.


WARRANTIES AND DISCLAIMERS: Seller warrants only that Product sold to Buyer shall conform to Seller's published specifications and warranty covering such Product at time of sale. Notwithstanding the foregoing, where Product is identified as developmental, sample, remnant, promotional goods, pilot, or test lot, or is sold after Seller has identified it as scrap, non-specification, off-specification, or the like, it is given or sold to the Buyer "as is," at Buyer's own risk, with no warranty whatsoever. SELLER MAKES NO OTHER WARRANTIES, EXPRESS OR IMPLIED, ORAL OR WRITTEN, ARISING BY LAW, CONTRACT, STATUTE OR OTHER LEGAL THEORY OR OTHERWISE, INCLUDING THE IMPLIED WARRANTIES OF MERCHANTABILITY AND FITNESS FOR A PARTICULAR PURPOSE OR ANY WARRANTY WITH RESPECT TO ANY PRODUCT OR AS TO QUALITY OR CORRESPONDENCE WITH ANY DESCRIPTION OR SAMPLE, ALL OF WHICH ARE SPECIFICALLY EXCLUDED TO THE FULLEST EXTENT PERMITTED BY LAW.SELLER'S LIABILITY: IN NO EVENT SHALL SELLER BE LIABLE FOR CONSEQUENTIAL, INCIDENTAL, DIRECT OR SPECIAL DAMAGES ARISING DIRECTLY OR INDIRECTLY IN RESPECT OF THE PRODUCTS, THEIR SALE, SHIPMENT, DELIVERY, INSTALLATION, USE OR MISUSE OR THE FAILURE THEREOF, WHETHER BASED ON BREACH OF WARRANTY, NEGLIGENCE, STRICT LIABILITY, IN TORT OR OTHERWISE. BUYER'S SOLE REMEDY FOR ANY LOSS RELATING TO THE PRODUCTS SHALL BE A REFUND OF THE SELLING PRICE WHICH REFUND AT SELLER'S SOLE DISCRETION, MAY BE EFFECTED BY A REPLACEMENT OF THE PRODUCTS, A CREDIT WITH SELLER OR A CASH REFUND. THE PRICE OF THE PRODUCTS IS CONSIDERATION FOR LIMITING THE SELLER'S LIABILITY.


EXCUSED PERFORMANCE, FORCE MAJEURE. Neither party shall be liable for delay in performance or failure of performance hereunder (except for the payment of money) due to fires, floods, other acts of God, accidents, explosions, equipment or machinery breakdown; sabotage, strikes or other labor disturbances (regardless of reasonableness of the demands of labor), riots, invasions, terrorism, wars, requisitions, regulations or directions of government, voluntary or mandatory compliance with any request of any governmental authority; shortages of, or inability to obtain at reasonable costs, labor, fuel, power, supplies, feedstock or raw materials, inability to obtain or delays of transportation facilities, or any other cause (whether similar or dissimilar to the foregoing) beyond the reasonable control of the party relying upon this Paragraph (each a "Force Majeure Event"). If Seller at any time is unable to meet its total commitments for Product, whether as a result of a Force Majeure Event or for any other reason, Seller shall have the right to allocate such Product as Seller has available in a fair and reasonable manner among its customers with priority to sole-sourced customers and Seller's own requirements (including, but not limited to, the requirements of divisions, affiliates and subsidiaries of Seller), without liability for any failure of performance which may result therefrom.


TECHNICAL ADVICE: Unless otherwise specifically agreed in writing, neither Seller nor any representative of Seller is responsible for application or supervision of application of the Products. Any supervision or technical advice or assistance, furnished other than pursuant to such written agreement is rendered without compensation and Seller assumes no obligation or liability for any supervision, advice or assistance given or results obtained.


INSTALLATION. Buyer is solely responsible for evaluation, selection and retention of a qualified installer, unless installation services are provided by Seller as part of this Agreement.


DRAWINGS, PATTERNS, ETC.: All drawings, blueprints, tracings, patterns, samples, and the like related to the Product ("Work"), prepared by Buyer or furnished hereunder to Ecore by Buyer, or prepared by Ecore or furnished hereunder by Ecore shall at all times remain the exclusive property of Ecore, shall not be used by Buyer, except as necessary for Buyer's performance under this Agreement, or except as authorized in writing by Ecore. Buyer expressly acknowledges that Ecore shall be the (i) sole and exclusive owner of any Work contributed by Buyer or Ecore hereunder and (ii) copyright proprietor of all rights and title in and to the results and proceeds of Buyer's and Ecore's Work hereunder in whatever stage of completion. Buyer hereby irrevocably transfers and assigns to Ecore all right, title and interest therein, including all copyrights, as well as all renewals and extensions in the Work provided by Buyer hereunder.


CLAIMS: Buyer shall inspect and test the Products promptly after receipt and before use and within sixty (60) days following receipt shall give Seller detailed written notice of all claims of any kind in respect to the Products. Failure to give such notice shall constitute irrevocable acceptance of Products. All Products claimed as nonconforming for whatever reason shall be properly protected and held intact by Buyer until settlement is made. Failure of Buyer to notify Seller of any nonconforming Product as required above in this Paragraph or use by Buyer of the Product, whether or not such notice has been given, shall constitute Buyer's acceptance of, and waiver of all pre-installation claims with respect to, the Product. After Product is used or has been installed, all alleged Product defect claims shall be subject to Seller's Claims Handling and Processing policies and procedures. BUYER SHALL BE SOLELY RESPONSIBLE FOR DETERMINING THE SAFETY AND FITNESS OF PRODUCT FOR BUYER'S USE. BUYER ASSUMES ALL RISK AND LIABILITY WHATSOEVER RESULTING FROM THE USE OF PRODUCT SOLD HEREUNDER, WHETHER USED SINGLY OR IN COMBINATION WITH OTHER SUBSTANCES, AND SHALL INDEMNIFY SELLER IN CONNECTION THEREWITH. BUYER'S EXCLUSIVE REMEDY FOR ANY CLAIM FOR LOSSES OR DAMAGES OF ANY KIND OR NATURE DUE TO FAILURE TO DELIVER ANY PORTION OF PRODUCT OR LOSSES OR DAMAGES OF ANY KIND RELATING TO OR ARISING OUT OF BUYER'S PURCHASE, HANDLING OR USE OF PRODUCT, INCLUDING BUT NOT LIMITED TO THOSE ARISING FROM BREACH OF WARRANTY, BREACH OF CONTRACT (INCLUDING THAT OF SELLER), NEGLIGENCE (INCLUDING THAT OF SELLER), OR OTHER TORT, STRICT LIABILITY, PATENT INFRINGEMENT OR OTHERWISE, SHALL NOT EXCEED THE PURCHASE PRICE OF THE PORTION OF THE PRODUCT IN RESPECT OF WHICH SUCH CLAIM IS MADE AND PROVED. IN NO EVENT SHALL SELLER BE LIABLE FOR ANY SPECIAL, CONSEQUENTIAL, INCIDENTAL, INDIRECT, PUNITIVE, OR EXEMPLARY DAMAGES OR COSTS OF LITIGATION, INCLUDING BUT NOT LIMITED TO ATTORNEY'S FEES AND COSTS, IN RESPECT OF ANY SUCH CLAIM. Except as may be provided in the applicable Product warranty, any cause of action that Buyer may have against Seller under the Agreement shall be brought within one (1) year after the cause of action accrues, failing which Buyer shall be deemed to have waived its rights relating thereto.


INDEMNIFICATION: Buyer agrees to indemnify, hold harmless and defend Seller and its subsidiaries and affiliates and their respective shareholders, directors, officers and agents from and against all claims, causes of action, demands, suits, damages, judgments, liabilities and expenses based upon bodily injury, property damage or economic loss, arising directly or indirectly from or in connection with (a) any breach by Buyer of any representations warranties or other terms of any Agreement with Seller; (b) any warranty, representation or other statement made by Buyer or Buyer's representatives with respect to the Products without express authorization by Seller; (c) any defective or improper installation or service of the Products by Buyer or any contractor engaged by Buyer, (d) the resale of the Products by Buyer for an inappropriate application or under conditions not approved by Seller; and (e) any negligence, willful misconduct, or violation of laws or regulations by Buyer or Buyer's representatives.


TAXES: Buyer shall pay all state, territorial and municipal sales, use or similar taxes and federal levies applicable to the Products or the sale, installation or use thereof unless tax exemption certificates have been provided. All such taxes and charges are payable pursuant to pricing and credit terms.


TERMINATION/CANCELLATION OF PURCHASE ORDER; PRODUCT RETURNS. Buyer shall have the right five (5) business days prior to shipment of the Product to make changes to or cancel a purchase order or any portion thereof in accordance with Seller's Cancellation Policy. For Product which is manufactured to order ("Custom Made Product"), Buyer's right to make changes to or cancel a purchase order or any portion thereof shall also be subject to Buyer's obligation to pay for (i) finished Custom Made Products manufactured for Buyer prior to its notice of termination, (ii) raw materials and work in progress pursuant to Buyer's instructions to produce such Products prior to its notice of termination; and (iii) any of Seller's costs for raw material procured for or related to Custom Made Products. All Product returns are subject to Seller's Returns Policy, which shall include applicable restocking fees.


DISCONTINUATION OF MANUFACTURE. Seller may, at its discretion, discontinue the manufacture of any Product to be furnished hereunder with or without notice.


INSURANCE: Buyer shall maintain property, casualty, and public and product liability insurance with such insurers, against such risks, and in such amounts as may be reasonably acceptable to Seller, at Buyer's sole cost and expense. Buyer shall see that Seller is named as an additional insured with respect to such liability insurance and that such policies provide Seller with at least thirty (30) days prior written notice of the termination, or material modification of coverage. Upon request, Buyer shall promptly submit to Seller a copy of the policy or policies, together with all endorsements thereto, evidencing the coverage required by hereby.


COLLECTION; CREDIT: Buyer shall make payments without deduction or other expense to Seller and shall pay any reasonable attorney's fees and other costs of collection incurred by Seller. If Buyer fails with respect to this or any other agreement with Seller to pay an invoice when due or accept any shipment as scheduled, or should Seller have cause to believe that Buyer is, or will be, unable to discharge Buyer's obligations, Seller may without prejudice to other remedies recall, countermand or divert any shipment to Buyer and revest title in Seller, defer further shipments, demand cash in advance, and/or terminate this Agreement. Seller retains a security interest in all Products sold, and may file such financing statements without Buyer's signature as may be necessary to perfect Seller's rights.


SUCCESSORS AND ASSIGNS: This Agreement shall bind and inure to the benefit of their successors and assigns of the parties hereto. This Agreement is not assignable or transferable by Buyer in whole or in part except upon the prior written consent of Seller.


LIMITATION OF ACTIONS: No action or suit to enforce Buyer's rights or remedies arising from this sale shall be commenced later than one year from the date hereof.


INVALIDITY; REFORMATION: If any of these terms or conditions is determined by a court of competent jurisdiction to be void or unenforceable in whole or in part, such determination shall not impair any other term or condition herein.


CHOICE OF LAW AND JURISDICTION: All contracts for the sale of Products shall be governed and construed in accordance with the laws of the Commonwealth of Pennsylvania. Any proceeding relating to such contracts or the Products shall at Seller's option be brought only in the Courts of Common Pleas of Lancaster County, Pennsylvania or the United States District Court for the Middle District of Pennsylvania in Harrisburg, Pennsylvania. Buyer irrevocably consents and submits to the jurisdiction and venue of such courts and irrevocably waives any objection which it may now or hereafter have to the laying of the venue of any suit, action or proceeding brought in such courts and any claim that such suit, action or proceeding brought in such courts has been brought in an inconvenient forum or that such courts lack jurisdiction.


COMPLIANCE WITH LAWS. Buyer agrees to comply fully with all applicable laws, ordinances and regulations, from whatever authority they may emanate, unless in conflict with U.S. federal, state or local laws, rules or regulations, including, but not limited to, export control, EPA, OSHA, and all hazardous materials transportation and hazardous communication standards for the safe labeling, handling and use of the Product. More specifically, Buyer acknowledges that exports and re-exports of Seller's Products (either finished goods or samples) are subject to U.S. export controls and sanctions administered by the U.S. Department of Commerce Bureau of Industry and Security under its Export Administration Regulations. Buyer is familiar with and will comply in all respects with U.S. laws, regulations, and administrative requirements applicable to Seller's relationship with Buyer including, but not limited to the Foreign Corrupt Practices Act; International Traffic In Arms Regulations; Export Administration Act, as amended; the Antiboycott Regulations and Guidelines issued under the Export Administration Act, as amended; and the Office of Foreign Assets Control Regulations, and shall take no action which would subject Seller to penalties under these or any respective Indonesian laws and/or regulations. Buyer shall notify Seller immediately upon discovery of any non-compliance or potential noncompliance under this paragraph and shall cooperate with Ecore in connection with any governmental inquiries and/or charges related to Buyer's noncompliance.


INTELLECTUAL PROPERTY. Seller shall retain all legal rights, title and interest in all intellectual property related to the Products, including but not limited to any copyrights, trademarks and patterns ("Intellectual Property"). Buyer shall not use the Intellectual Property of Seller without Seller's prior written approval. No license or right to use Seller's Intellectual Property is implied or granted.


MISCELLANEOUS: The enumeration herein of certain rights does not exclude Seller from asserting other rights which are available at law or equity.
Rev 2/2018