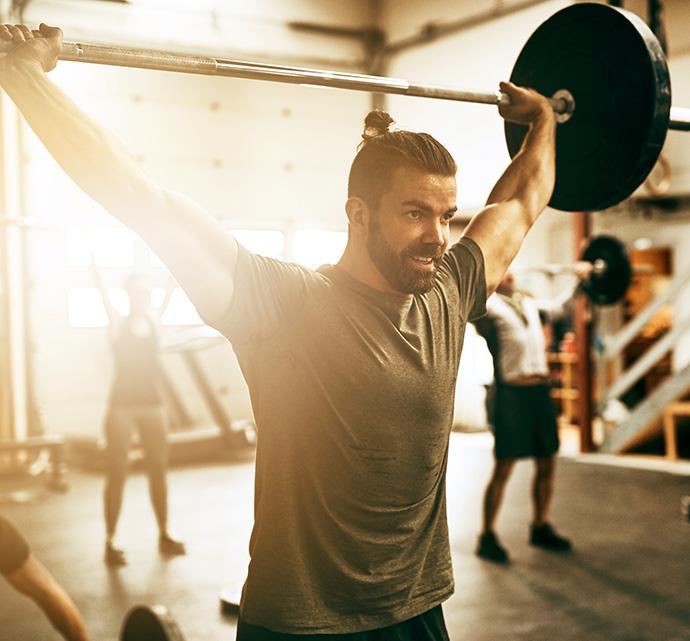 Managing impact energy reduces noise
A falling object, like a foot or weight, has energy. When the object hits the floor, that kinetic energy gets distributed to many places: back to the object (bounce), into the room (impact sound), to the room below (impact sound), to the floor (heat). Our products are all about managing where that energy goes. As it relates to acoustics, Ecore flooring helps manage the impact sound in the room where the object hits and in adjacent rooms, including the rooms below.
Reducing Noise In and Between Spaces
Specially engineered Ecore surfaces can significantly reduce noise caused by impacts—anything from children jumping on a floor above to a dropped dumbbell.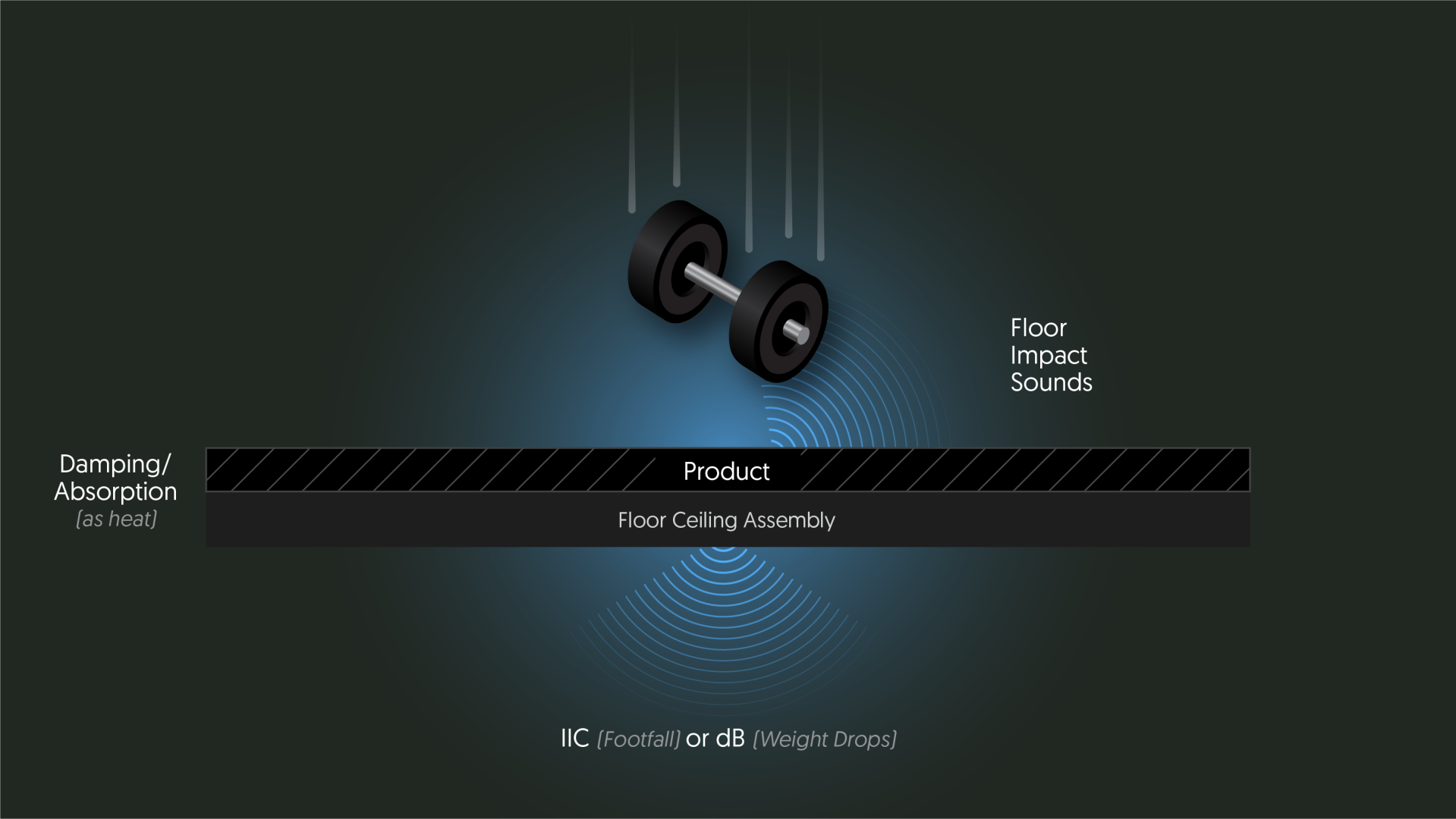 Falling objects transfer energy to the floor. Falling objects could include dumbbells, footsteps, battle ropes, and treadmill footfall.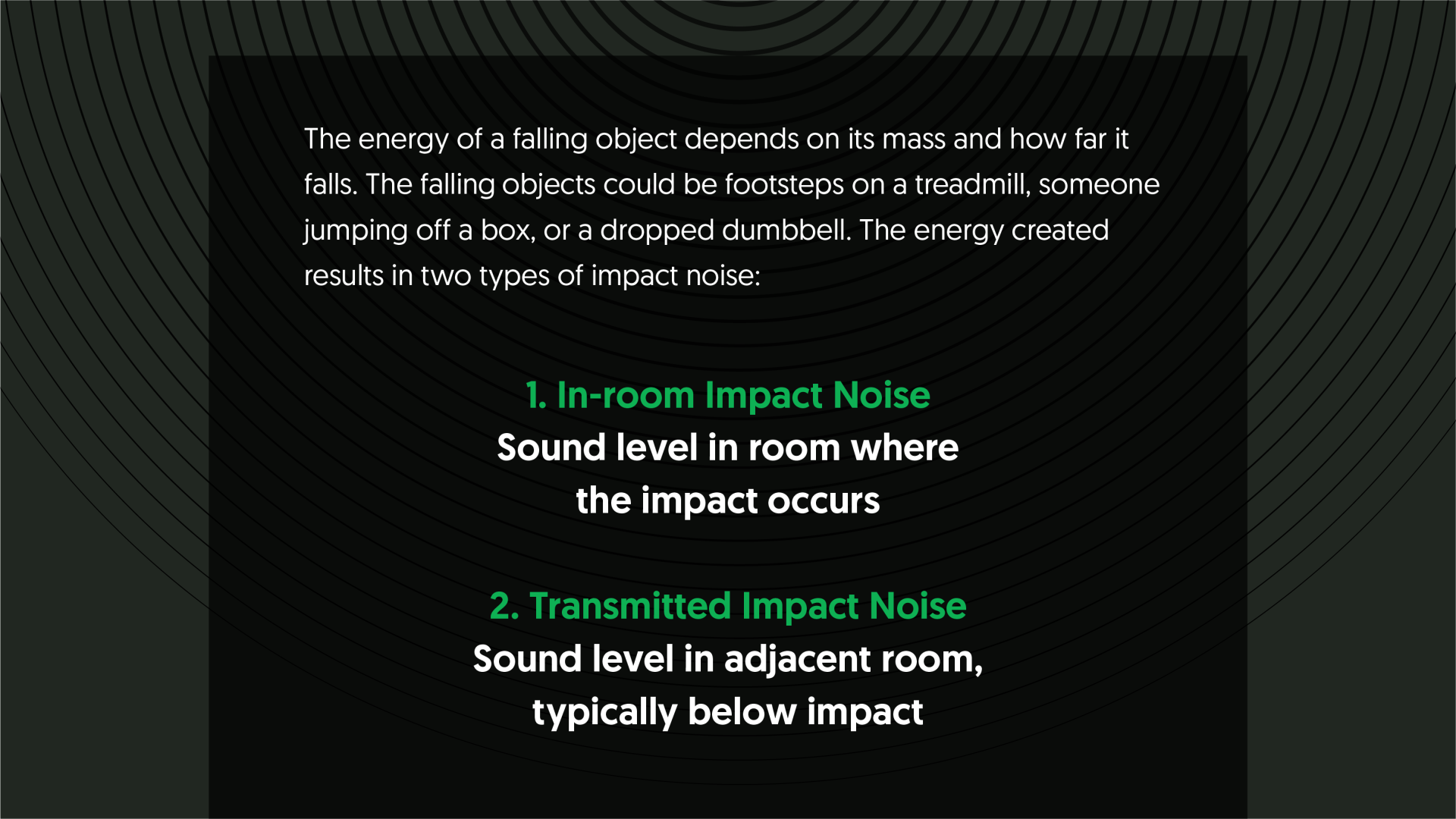 Ecore's flooring products help manage impact sound.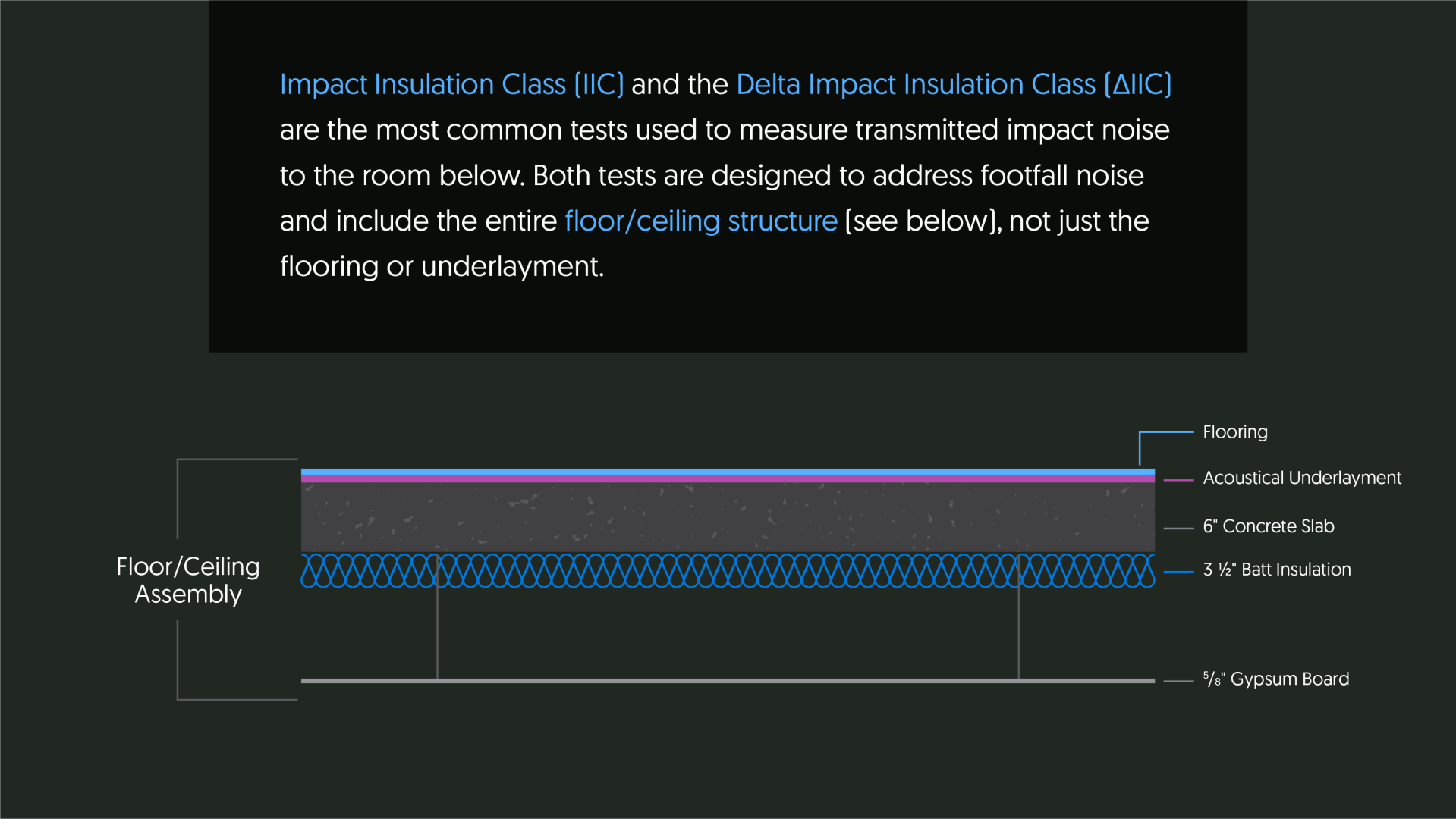 Ecore's range of products provides unique solutions that significantly reduce transmitted impact noise while also providing the safety and ergonomic performance necessary for a wide range of uses.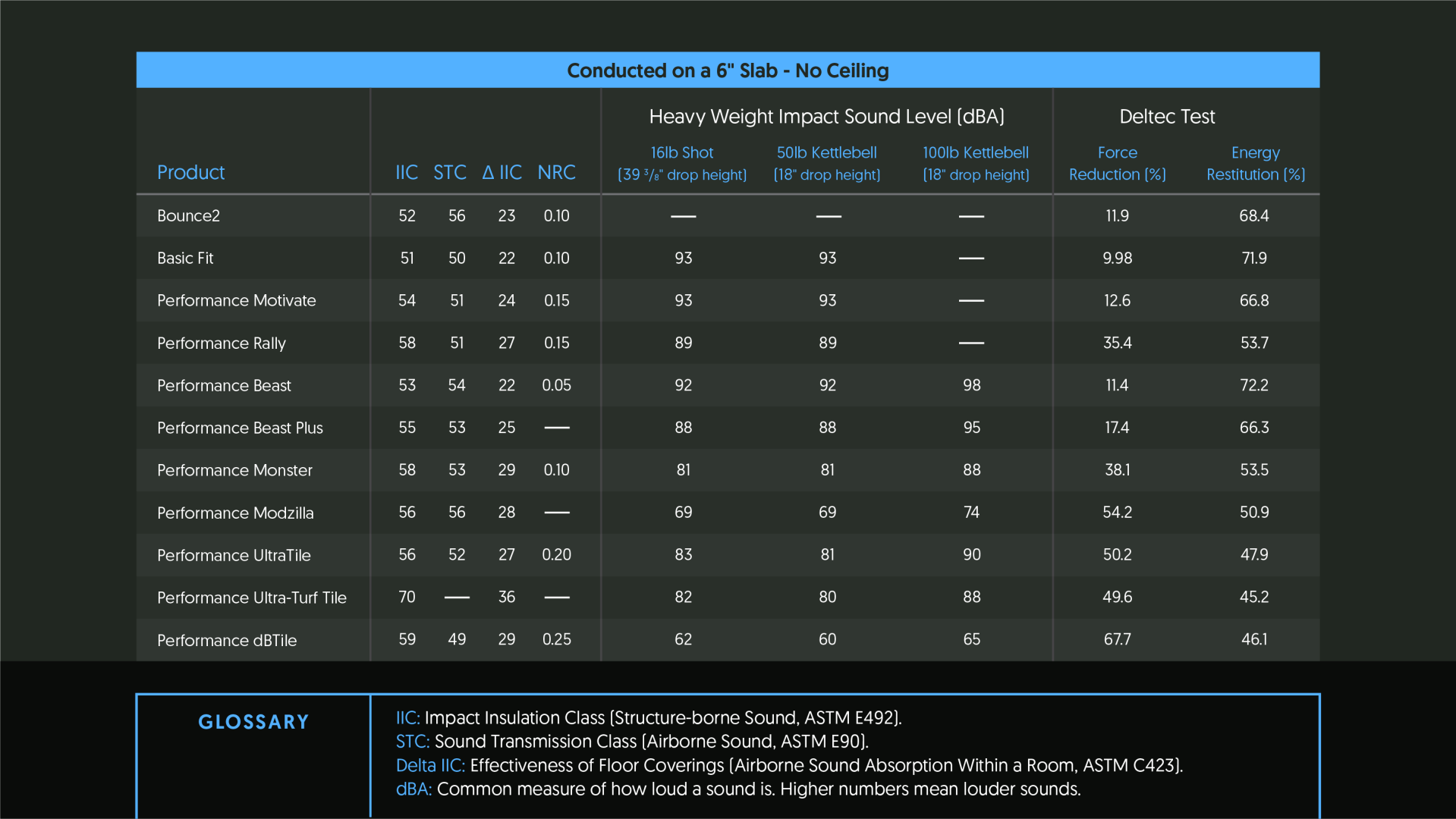 Ecore is committed to providing the test data and support needed to choose the right materials for your noise issues.
Markets
When selecting flooring for a fitness, physical therapy or other wellness setting, choosing the right surface is critical to the success of those who use it. Ecore's high-performance flooring options offer unique combinations of benefits for every application—making it the ideal choice across markets.